We have been offering Industrial Scrubbers, which are used in vertical packed tower for controlling and reducing the toxic fumes emitted from various processes. Fabricated using premium grade raw material, these are compact in design and easy to install. Our industrial scrubbers find applications in various industries.
The scrubber is the most important device required to control gaseous smoke pollutants from stack (i.e. carbon, sulphur, Nitrogen, halogen components etc.) The principle mechanism is suitable to collect hot, heavy and fine dust which is not soluble in water.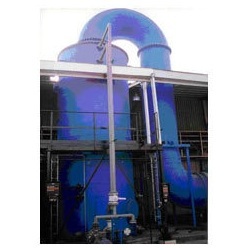 Fume Scrubber

We undertake designing, manufacturing and installation of high quality Fume Scrubbers as per the requirements of our customers. The products are available in venturi type, packed bed type and high efficiency sieve plate type scrubbers in MS/MS FRP/Rubber lined, FRP & PP and FRP material of construction. Novel Sieve Plate Scrubbers are our latest design and work on the principal of distillation column.
The pertinent features of Novel Sieve Plate Scrubbers are :

Higher efficiency
Low quantity of scrubbing fluid
Low effluent generation
No recirculation pump required
Owing to these advantages over Packed Bed Type Scrubbers, these products are extremely popular among our customers in the market.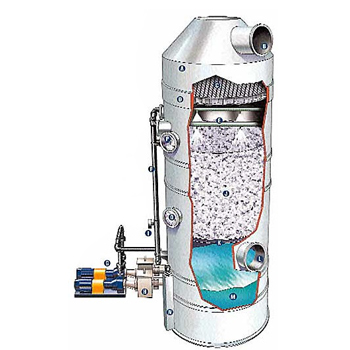 Fume Extraction Systems
We manufacture a high quality range of Fume Extraction Systems. The use of superior quality raw material in the fabrication process ensures a finished product, which matches upto the high quality standards followed by us. A complete system comprises suitable hoods, ducting, blower and scrubbers. Our product range is well renowned for its high efficiency, low maintenance and longer service life. Offered at industry leading prices, these products are the preferred choice of our customers around the world.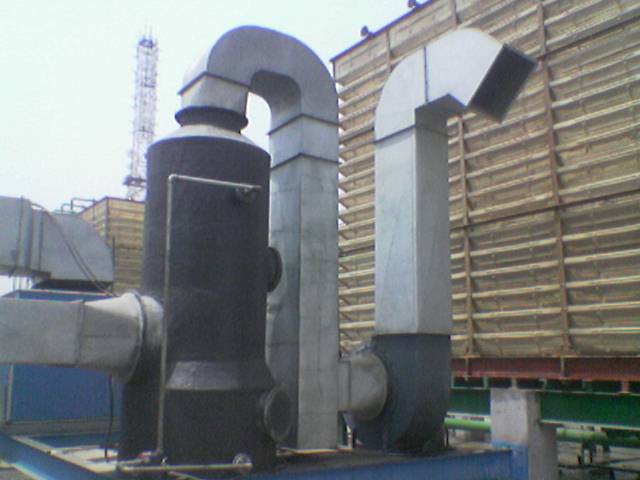 Wet Dust Scrubbers ( WET SPERATOR)
We manufacture a comprehensive range of Dust Scrubbers, which is used in various dust extraction systems. In addition to the conventional type collectors, we also design and manufacture technologically advanced venturi scrubber type dust collectors. We make use of superior quality raw material during the fabrication process to achieve a flawless range of finished products. These products are known in the market for their compact design and ease of operation. Customers appreciate this range for high efficiency and effective removal of particulate matter from a stream of gas.
WET Dust Extraction System
We design and manufacture complete dust extraction systems as per the different requirements of our customers. These systems are designed considering the various process requirements. All the above mentioned products are used for the separation and collection of dust in these Dust Extraction Systems. Additionally, we also design Pneumatic Conveying Systems for various material. We offer these products at industry leading prices, making them extremely popular among our customers across the globe.